The
Glenora neighbourhood
in Edmonton, Alberta, Canada, is a beautiful area filled with luxury homes. About 35% of the residents earn more than $100,000 annually, and there are many luxury homes for sale in Edmonton.
The
Royal Alberta Museum
and
Alberta Governor House
are both located in Glenora, which also features many upscale shops and restaurants. It's a popular place to live for many Western Canadians, and most potential buyers seek large, luxury homes, outpacing the number of homes for sale by a significant margin.
The Glenora real estate market has continuously trended upward and is expected to continue to do so for the foreseeable future. Luxury home buyers are eager to own a piece of real estate in the coveted area of Glenora. This neighbourhood has seen numerous trends and various types of buyers, but the latest trends in Glenora have caused excitement among luxury homeowners looking to sell their property.
Rising residential property prices
Over the last several years, housing prices in major Canadian cities have continuously risen. This is true in Edmonton in general, and specifically in Glenora, although not as large as cities in British Columbia and Ontario. The average Glenora home price rose from $333,300 in March 2021 to $369,700 in March 2022, increasing 10%.

The Canadian Real Estate Association reports that house sales, including luxury homes for sale in Edmonton, increased by 50% in the first quarter of 2022. Due to a greater demand than supply, the Glenora real estate market strongly favours sellers.

This remains the case despite a growth of 7.6% more homes for sale. The expectation is that the average price of homes will increase by an additional 5% by the end of 2022.
Different types of buyers purchasing homes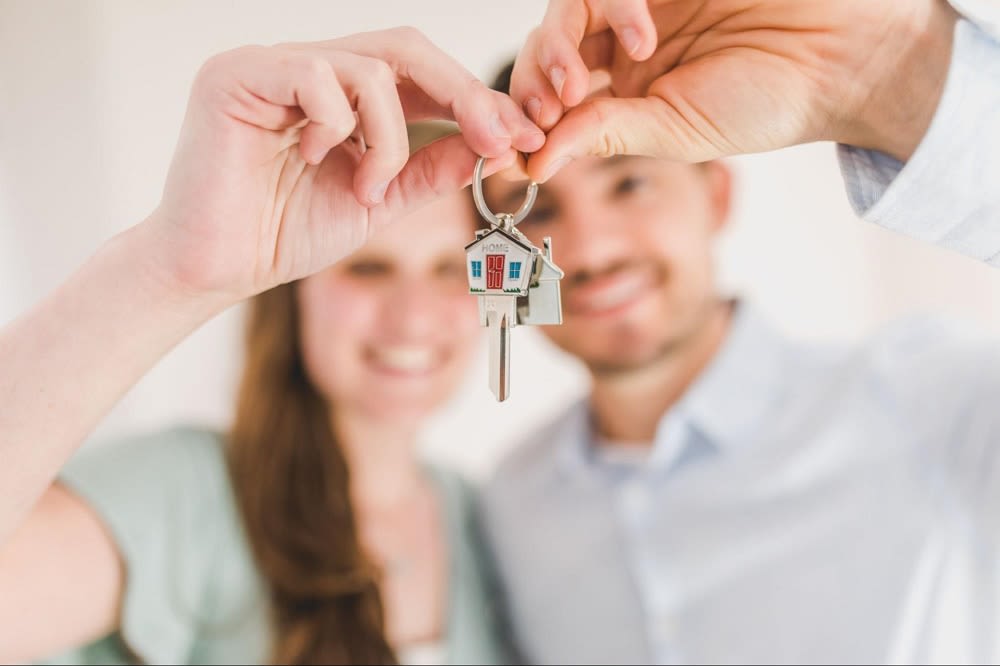 The latest trends show that three categories of buyers are mostly purchasing Glenora real estate.

1. Luxury home buyers
Many luxury homes for sale in Edmonton are located in Glenora, and buyers seeking detached upscale homes are abundant. As of March 2022, there were 216 luxury homes on the market listing at an average price of $1,801,530.

Many buyers are seeking new builds. The desire for new construction and detached homes bodes very well for sellers of luxury homes and is sure to keep prices up.

2. Out-of-province buyers
Prices in Edmonton compare favourably to those in other provinces such as Ontario and British Columbia, so many buyers are moving to Alberta and seeking
Glenora
homes. 2022 has seen this trend continue, with out-of-province buyers increasing demand against a low supply. This can only mean a continued rise in home prices.

3. First-time home buyers
With increased out-of-province buyers and interest rates, mortgage rates throughout Alberta are expected to rise. This is driving many first-time homebuyers to the Glenora real estate market to find and purchase a home while the rates still fit their budgets.
Increasing average home prices
Average home prices throughout Edmonton are quite high, especially in the Glenora neighbourhood. As of March 2022, detached homes are selling at an average of $503.771, with 1,920 units sold monthly. That is a 10% increase over the last year.

Townhouse average prices have jumped 12% to $389,321 with 441 sales. Even condos have seen a significant increase, with 852 units sold at an average of $245,070, a 7% increase. The breakdown of average home prices in Edmonton by neighbourhood for April 2022 clearly demonstrates the desirability of Glenora.

The chic area has an average home price of $806,000, nearly 50% more than second-place Aspen Gardens, where the average price is $535,000. Glenora is where people seeking homes in Edmonton want to live, and with an inventory shortage, prices are sure to remain high and most likely increase further.
A lack of Glenora inventory
From September 2021 through March 2022, inventory for Glenora homes was low. The number of
homes on the market
ranged from a low of 10 to a high of 39 each month. The largest inventory has been for four-bedroom homes, followed closely by those with five bedrooms.
Smaller two- and three-bedroom houses have been the most scarce. This points to the trend of owners of large, luxury homes selling more than those living in modest dwellings. A Glenora home for sale spends an average of 67 days on the market. Buyers are moving quickly, and this is another factor in rising prices. In fact, 93% of homes for sale in Glenora are being purchased at or above the asking price.
Favourable odds for sellers
All signs currently point to the Glenora real estate market remaining heavily in favour of sellers for the rest of 2022 and into 2023. The average home price in March 2022 was the highest ever in the neighbourhood and the city of Edmonton. With houses selling quickly and a strong demand that may not diminish anytime soon, the low supply will continue to increase prices.

The expectation of higher interest rates is another factor pushing buyers to complete their purchases quickly. When a new listing hits the market, showing appointments are booked out for days, and most receive multiple offers. Buyers are offering the asking price or higher to beat their competition and secure the home of their choice.

Real estate markets everywhere are booming and very much favouring sellers. This is certainly true in Canada. Although the highest prices and increases are happening in Ontario and British Columbia, the province of Alberta and the city of Edmonton are experiencing the same trends.
Begin your search for Glenora real estate
The posh neighbourhood of Glenora is one of the most desirable locations for buyers seeking luxury homes, especially first-time buyers and people from out of the province. Whether buying or selling a home in Edmonton, a qualified local real estate agent will be a huge help. Contact
Luxury Edmonton
and let one of the top-notch agents help you with your search and transaction.