Buying your first home can be one of the most monumental moments of your life. For many, it's a rite of passage with new beginnings on the horizon. Whether you are searching for a single-family home, a condominium, or a townhouse, buying your first home is a once-in-a-lifetime experience.

While buying your first house is an incredibly exciting experience, it can also be overwhelming. Where do you begin with your house hunt, and how do you know what you should look for in your first home? By following these simple steps, you can search for your first home on the Edmonton real estate market like a pro.
Get pre-approved for a mortgage
Before your search begins, one of the most important things you need to do is get pre-approved for a mortgage. Without getting pre-approved for a mortgage, you will not know how much home you can afford in the first place. If you begin searching for homes that are beyond your price range, you may have unrealistic expectations moving forward with your house hunt. More importantly, until you receive confirmation from your lender, you might not even be approved at all, which halts your house-hunting efforts before they can even begin.

So how do you get pre-approved for a mortgage?
First and foremost, you need to provide your lender with the following:


Proof of employment
Proof you can pay the downpayment and closing costs
Identification
Information about your assets
Information about your level of debt
While a pre-approval does not necessarily guarantee you will be approved for a loan, it's a good guideline to determine how expensive of a home you can afford. Once your lender has pre-approved you for a certain amount, this is where you can begin your house hunt.
Research is key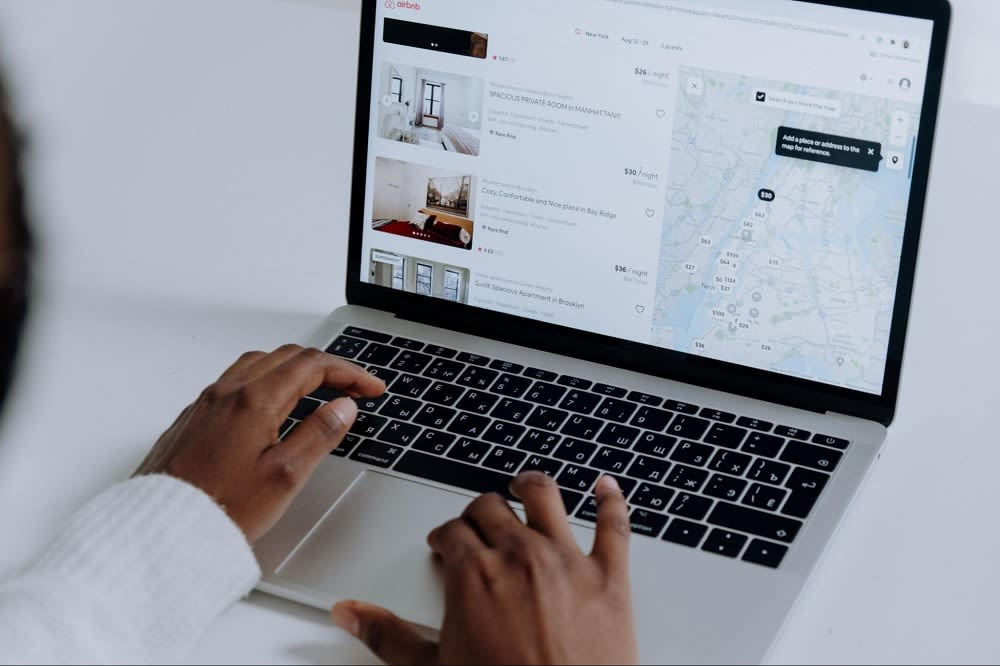 Photo courtesy of Pexels

Once you know what your budget is, one of the most important steps is prioritizing your wish list. How many bedrooms do you need? Are you searching for a condo, a townhouse, or a single-family house? What amenities are you looking for? What neighborhood do you want to live in? Once you narrow down the most important items on your wish list, it's time to research!

Whether you are searching for your home in a familiar neighborhood or in a brand new community, searching like a pro means researching like a pro. Figure out what amenities are in your desired neighborhood. Some of the most desirable amenities are centered around shops, restaurants, cafes, parks, and more. What is nearby? For many first-time buyers, being close to work is a major priority. Researching the length of your commute is important. If you rely on public transportation to get you to and from your job, then researching transportation options is essential.

Other major key points worth researching are school districts and public services. Research plays an integral role in every house hunt. Failure to do so can be a costly mistake.
Begin your house hunt online
Once you have narrowed down your ideal neighborhoods, it's time to begin your house hunt online. If you are searching for
Edmonton homes for sale
, for example, you will see nearly every listing in the Edmonton area. Narrow down your search based on your wish list: the neighborhood you want to live in, home size, number of bedrooms, price range, etc. By keeping your search too broad, you may be overwhelmed with everything that's out there.

On a similar note, if you find you have narrowed down your list too much, it's okay to adjust some wish list items. Don't be afraid to search outside of your desired neighborhood, or if you originally wanted a single-family and are not finding what you are looking for, it might be worth it to add townhouses to your search. It's okay to step outside of your comfort zone if it helps you explore other options. Just be realistic about what you can afford.
Hire a knowledgeable agent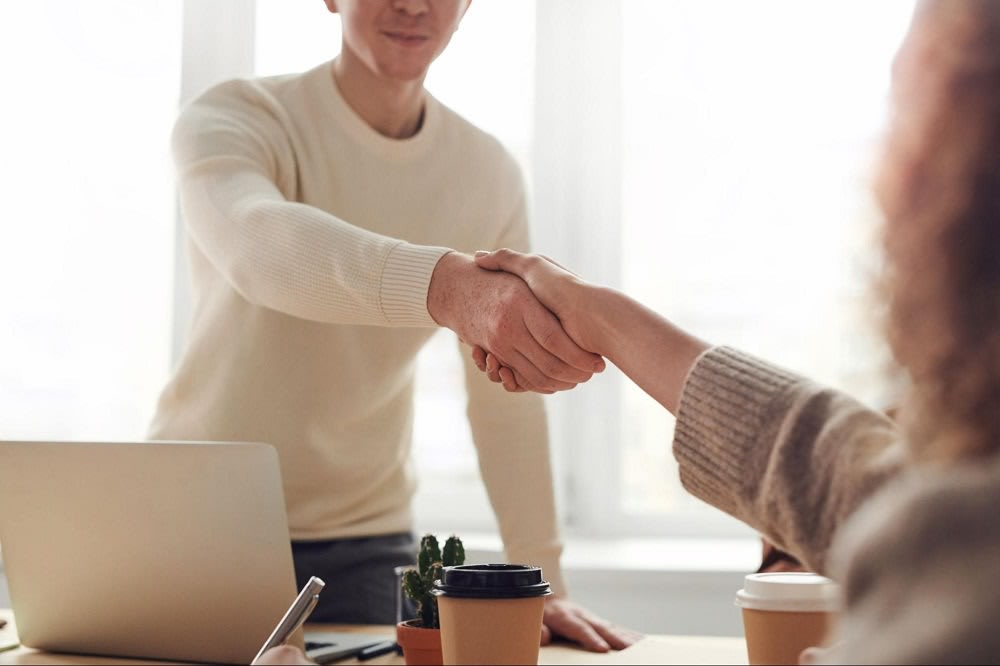 Photo courtesy of Pexels
Now that you have found some homes in your desired area, the next important step to house hunting like a pro is to hire a professional.
Hiring a local realtor
is essential for your home-buying journey. Real estate agents help you navigate the local real estate market while advocating for you during the negotiation process. Having a knowledgeable agent by your side is one of your most important assets as a prospective homebuyer. So, what are the qualities you should look for before hiring your agent? Here are some of the most important questions you should keep in mind:
Is your agent familiar with the local market?
Does your agent have previous experience? If you are working with a newer agent, are they working with an experienced team?
Does your agent encourage you to ask questions?
Do you feel comfortable with your agent?
Is your agent here to represent you and your best interests?
If you can say yes to all of these questions, then chances are you are working with the right agent, which can make or break your
home-buying experience
.
Tour homes with your agent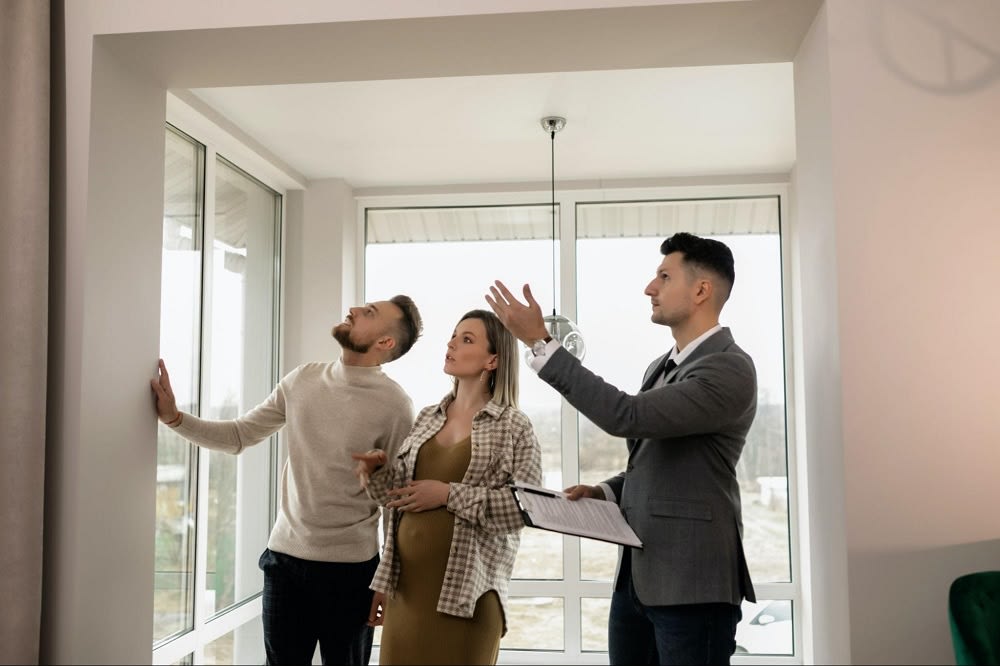 Photo courtesy of Pexels
Once you have found the right agent to work with, the real work begins. Touring homes with your agent is one of the most exciting aspects of house hunting. It can also be the most overwhelming. When you are
touring homes with your agent
, pay attention to every property you are walking through. Ask any question that comes to mind, whether it's about the neighborhood or the property itself. Purchasing a home is one of the most important investments you will ever make. Learn everything you can about a potential listing. Asking the right questions could not only save you thousands of dollars but help you find the right home.

If you are searching for homes in your ideal neighborhood, but you are not finding what you are looking for, talk to your agent. You and your agent can make adjustments, either to your budget or your wish list. Take the time you need to find your dream home.
When you find the right house, act on it
House hunting can be challenging at times. Yet, once you find the right house for you, you need to act quickly. Chances are, if you live in an area with a competitive real estate market, chances are that you are not the only person interested.

If you find your dream house, you need to be proactive. Meet with your agent to make an offer. Talk to your agent about the price you want to offer as well as contingencies. Once you and your agent have drafted an offer, they will present it to the seller, which hopefully results in an accepted offer. If not, you and your agent will continue on your house hunt until you find "the one."
Are you ready to begin your house hunt? Are you searching for Edmonton homes for sale or the surrounding area?
Luxury Edmonton
is one of the area's premier real estate companies, with over 15 years of experience matching clients to their dream homes. Get started today!

*Header photo courtesy of Unsplash